The Apartment by S.L. Grey
My rating: 4 of 5 stars
**3.5-stars rounded up**
After masked men break into their Cape Town home in the middle of the night, and subsequently terrorize them as they ransack the place, married couple, Mark and Steph are understandably traumatized.
Although they, as well as their 2-year old daughter, weren't physically harmed, the emotional scars run deep. They are having an extremely difficult time returning to life as normal in the aftermath.
Troubles sleeping, paranoia about leaving the house unlocked, feeling like someone has been inside; all classic PTSD-home invasion symptoms.
Confiding in a friend one evening over dinner and drinks, she suggests to them that they may need some time away to heal and regroup; a house swap site is mentioned and Steph's interest is piqued.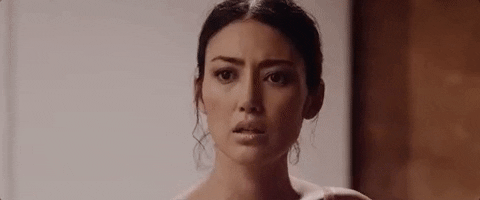 While they really aren't in a financial position to take a trip, if they participated in a house swap, they just might be able to pull it off.
Mark doesn't seem as into the idea, so Steph, naturally, creates a profile behind his back and begins the search.
Finding a match, Steph ends up convincing Mark to take the leap. Paris here they come!!
Arriving in Paris, Steph and Mark quickly discover the apartment is not quite as advertised. Not by a long shot. They fear there has been some sort of mistake, but gradually come to accept that they have been had.
It's dirty, creepy, terribly furnished and under-provisioned. There's even mold. Plus, don't even ask what's in the closet.
Unfortunately, for the couple, circumstances are actually much worse than they appear. Not long after settling in, strange things begin to happen in the apartment building and their minds.
I picked this audiobook up after a friend of mine had listened to it and really enjoyed it.
She seemed so excited about it and I wanted to be able to discuss it with her. I hadn't really heard any hype for it, so was pretty jazzed once I read the synopsis and realized it was just my kind of story. Creepy and weird.
The audiobook was fantastic. The narrators did a wonderful job of believably protraying Mark and Steph's sides of the story; which you alternate between.
There was a constant feeling of dread, even when nothing overtly scary was happening. I always enjoy that type of narrative. When I am just waiting for the dark truth to unfold.
I felt Grey did a solid job steadily building tension throughout. With this being said, the story actually disturbed me from the very start; it had a great tone.
It was like when you are watching a slightly scary movie and the cinematography is very dark, or sepia-toned, and you're just kind of squinting the whole time, anticipating what is going to be coming next. What's just outside the lense that you can't see. I love that.
In addition to the many real-world issues Mark and Steph were struggling with, I enjoyed the darker supernatural elements to this story as well. The ending was satisfying to me and I can definitely picture this being adapted into a movie.
The Apartment certainly may not be for every Reader, but I really liked it. It was especially fun to read with a friend and discuss the different disturbing and crazy occurences plaguing Mark and Steph.