Star Wars The High Republic: Out of the Shadows by Justina Ireland
My rating: 4 of 5 stars
Out of the Shadows, is an upcoming Young Adult novel set to be released on July 27th, as part of the new Disney Star Wars: The High Republic content.
This novel is set approximately a year after the galaxy-wide event known as the Great Disaster.
This is the fourth installment of the High Republic materials that I have read and I enjoyed watching all the various storylines converge a bit in this one.
The larger, outlying picture is beginning to come more into focus. This novel follows a host of different perspectives including one of my favorite new characters, Jedi Vernestra Rowh, along with various other characters that I have come across in the earlier HR works.
As generally happens with Star Wars novels, there was quite a bit of action, but this additionally had a healthy dose of back-handed political maneuverings and finer details surrounding the Nihil raiders.
While the Young Reader installments, such as A Test of Courage and Race to Crashpoint Tower focus on a singular encounter with the Nihil, this was broader in scope. It clearly shows that the Nihil are much more resourceful a foe than the Jedi initially surmised.
Following shortly after the Nihil attack on Valo, many of the characters are still reeling from that trauma and are ill-prepared for what may be coming next.
I appreciated how Ireland kept that a part of the narrative. Allowing even Jedi to question their role and feelings regarding the current threats in the galaxy. Particularly conversations between Vernestra and her Padawan, Imri, I found to be quite touching.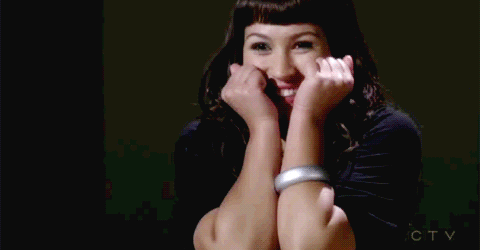 I am genuinely excited to see what happens from here. Also, I still have a couple earlier HR books I still need to get to, so definitely plan to do that soon.
Like any Star Wars book, the HR books can be read in any order, as long as you are cognizant of where it falls in the timeline.
With this being said, you do have some time until this one releases, so I would definitely recommend checking out some of the previously published HR books while you wait. To make things easier for you, I will list them below:
Light of the Jedi
Into the Dark
A Test of Courage
The Rising Storm
Star Wars The High Republic: Race to Crashpoint Tower
That's a lot of great content to sink your teeth into. Don't delay, start today!!
Thank you so much to the publisher, Disney LucasFilms Press, for providing me with an early copy of this to read and review. It has been my absolute pleasure to devour all these recent publications!!!
This is top-notch Canon content here and I'm living for it!