Shiver by Allie Reynolds
My rating: 4 of 5 stars
Shiver brings the chills and the thrills!
💙🖤🥶❄💙🖤🥶❄💙🖤🥶❄💙🖤🥶❄💙🖤🥶❄💙
When Milla receives an invitation to Le Rocher, a ski resort in the French Alps, to reunite with her old friends, nearly all former pro-snowboarders, she's anxious to go.
It has been 10-years since they were all together and they hadn't parted under the best of circumstances.
That final winter, they were staying at Le Rocher and fiercely training for a snowboard competition.
It was the winter that Milla's frenemy, Saskia, disappeared, presumed dead. Lost to the brutal forces of the mountain.
Upon arrival, things are a little awkward. There's a lot left unsaid. One can easily tell there is a giant elephant joining the friends on this weekend getaway.
Awkwardness aside, it doesn't take long before the five friends realize that something sinister may be in the works.
The resort is completely deserted and as soon as they are deposited there, the cable cars that brought them stop working, their cell phones disappear and the game begins.
It's an ice breaker game aimed at drawing out everyone's secrets. Disturbingly, everything about this scenario is making them think of Saskia.
Who would do this? Who would want to reunite them, strand them and then bring up such a terrible tragedy? They're all just trying to move on, aren't they?
The thing is, they're the only guests, so one of the five friends must be behind it, right?
As more and more frightening things begin to occur, and with a serious snowstorm on the way, Milla realizes they are well and truly stuck.
Escaping from the resort, down the mountain, could prove just as dangerous as what, or who, has brought them there.
This was a really entertaining locked-room mystery with a final line that gave me chills.
One of my favorite tropes is when a group of people get stranded somewhere remote due to inclement weather. Reynolds not only included that within this story, she excelled at it.
I felt the stress and pressure these characters were under, particularly Milla. It felt claustrophobic. I swear, I wanted to get out of there as much as they did.
I also had fun with the past timeline, as we learn more about what happened the winter they were training together for the competition. Saskia was a vibrant character. You could see why she had such an impact on everyone around her.
As past and present begin to merge, the truth edges closer and closer to being exposed. I felt Reynolds pulled off that merge, and the subsequent reveals, very well.
It kept me at the edge of my seat and I absolutely flew through this one. I really wanted to know what had happened. Everyone was a suspect.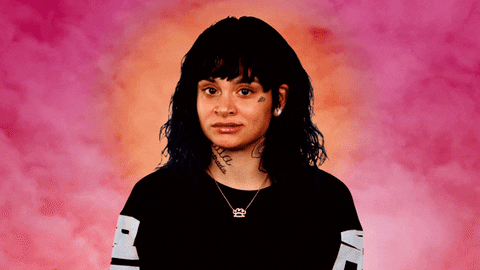 Overall, I was really impressed with this as a debut. I loved that it included the character's sport, training and competition elements. It seems, as an athlete herself, that may be a theme Reynolds continues to incorporate into her stories.
I am really looking forward to her next release, The Bay, set to release in Summer 2022!!