Revival by Stephen King
My rating: 5 of 5 stars
In 1962, while playing in his yard, 6-year old, Jamie Morton, suddenly has a shadow fall upon him. He looks up to find a statuesque man in church garb standing over him.
The man introduces himself as Charles Jacobs, he's the new reverend, just arrived in town.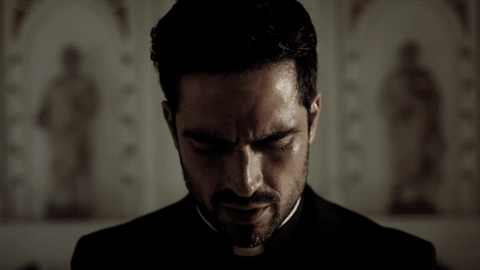 Jacobs, the Rev, is young, vibrant and successful at filling pews; breathing life back into the somewhat stale local church.
He also develops strong relationships with a lot of the young people, Jamie included, who actually is a favorite of sorts for Jacobs.
After an unexpected tragedy strikes, Jacobs is prompted to move on. That's not the last time Jamie will come across him however; not by a long shot.
From there the narrative progresses with a classic coming-of-age feel and ultimately, ends up spanning five decades.
We follow Jamie as he discovers his gift for music, finds first love, moves from home, struggles with addiction and encounters Jacobs again and again.
Jacobs is the shadow that falls over his entire life.
I didn't come up with that. That's from the book, but definitely captures Jacobs presence in this story.
I loved the way King built this one up and progressed the narrative. As Jamie begins to realize the depths to which Jacobs has gone with his electrical obsession, and subsequent pursuit of its potential healing powers, the intensity continues to grow and grow and grow.
The interactions between Jamie and Jacobs begin to feel more dangerous every time they meet.
Jacobs electrical work and experiments were so interesting, but most interesting of all to me, were his healings. The revival-tent displays of power. It had a real mad scientist energy that had me more charged than Frankenstein's monster.
Revival is a stunning example of King's status as master storyteller.
From beginning to end, I was entranced. There is so much substance to be found within these pages; so many lines I wish I could recall at will. It's exceptional. I feel like I will carry this story with me for a long time to come.
The ending is horrifying. Emotionally, philosophically, theologically; there's a lot to unpack.
We're talking full blown existential crisis upon reading the last 40-or so pages. I would love to read this again and annotate it. I definitely think it is worthy of that care.
Thank you to all my Constant Reader friends who finally pushed me to pick this one up. Loved it, loved it, loved it.