Please Join Us by Catherine McKenzie
My rating: 4 of 5 stars
**3.5-stars rounded up**
At 39-years old, Nicole Mueller's life is floundering. This is not where she pictured herself being at this point.
Once her law career seemed destined for greatness, but now she's been put on notice by her firm's senior partners. Making matters worse, Nicole and her husband, Dan, are soon to be displaced from the apartment that they love.
As Nicole's emotional level is reaching hopeless, she's thrown a bone by way of an invitation to join an exclusive women's networking group, Panthera Leo.
From what Nicole can tell, although membership is anonymous, every member is a successful business woman of one kind or another; think of the list of potential clients. This may be exactly what she needs to jump start her career.
After discussing it with Dan and despite his misgivings, Nicole accepts the invitation and signs up for the group's retreat in Colorado.
Once there she meets a very small, hand-selected group of women who will make up her Pride. As Nicole begins to learn the philosophy of the group, they stress one thing in particular, they're a girl's club in a boy's club world.
As Nicole settles in and is cut off from the rest of the world, she begins to bond with these new women. It's hard to believe they were strangers such a short time ago.
Each day of the retreat the women are put through exercises and challenges that push them to interact and rely on one another. Their relationships develop quickly and deeply. It's a unique experience.
After Nicole gets home, she's surprised by how quickly she begins to reap the benefits of her new relationships. Things seem to be turning around, but then things turn a little too far.
Initially, Nicole enjoyed the new clients pushed her way from the other Pride members. Also, a new, gorgeous, modern apartment dropped in her lap, but when she gets called to one of the member's apartments late at night and she's pressed to help her cover up a very serious crime, her opinion shifts drastically.
From there we follow Nicole as she tries to decipher the truth behind Panthera Leo, including why she received an invitation in the first place.
Through her search for the truth, Nicole deep dives into the club and its members. She shocked by all she uncovers. It borders on diabolical. We're talking A Few Good Men levels of corruption and intensity.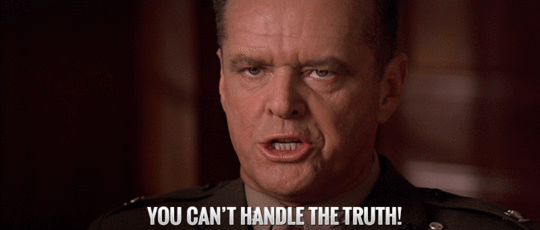 While this did start out a little slow for me, I will say that McKenzie succeeded in building the intensity throughout the story. I do feel like everything she included, even the slower bits in the beginning, were necessary to build out this story.
Towards the very, very end, I felt it got a little chaotic. I had to reread a couple sections a few times in order to follow it. There were just a lot of characters and as you're watching them come together, it got to be a bit much right at the conclusion.
Overall, I did enjoy this. It was fun. I feel like I tend to pick up anything that is pitched to have a cult-like vibe, but I'm always disappointed.
This story did the most for me out of any recent books to claim that sort of atmosphere. I definitely felt the cultish influence and it had me freaked right out.
Our main character, Nicole, is an attorney and the way she goes about looking into Panthera Leo definitely lends a Legal Thriller feel to this story. I loved that aspect. That was probably my favorite part of the book.
I'm not sure if I am explaining that correctly, but I just loved following her as she began to unravel the truth behind this mysterious organization.
Thank you to the publisher, Atria Books, for providing me with a copy to read and review.
This is the first I have read from Catherine McKenzie, but it definitely won't be the last. Please Join Us is available now!!