Party of Two by Jasmine Guillory
My rating: 4 of 5 stars
**4.5-stars**
My favorite Guillory yet!!!
Party of Two follows Olivia Monroe, Alexa's older sister, just after she returns to California to open her own law firm with her long-time friend, Ellie.
Olivia had been in NYC since law school and when the opportunity presented itself for her to get out of the big firm game, and all the negative aspects that came with it, and move closer to her family, she jumps on it.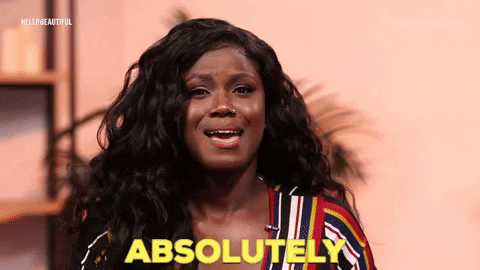 Setting up temporary lodging at a L.A. hotel, she has a lot on her plate. In addition to all of the busy work starting a new business entails, she also needs to find a more permanent place to live, buy a car and get a lot of networking done.
The last thing she is thinking about is starting a relationship. That is, until a very handsome man at the hotel bar starts chatting her up over one of her favorite topics: DESSERT!
She is polite and does enjoy talking to him, but seriously, the last thing she needs is to hook up with a stranger from her hotel bar.
He was charming though. Those eyes…
Saying their goodbyes, Olivia heads back to her room, exhausted. As she turns on the television, she can't believe her eyes. It's the man from the bar!
Senator Max Powell.
When the two accidentally run into each other again, the spark is still there and this time, there's no turning Max away.
Y'all, this book was so much fun!
As mentioned above, it's my favorite of The Wedding Date series thus far.
I think as far as protagonists go, I related to Olivia the most. I love how analytically she views her world and the cautious way she has of interacting with others.
I liked that she did fall all over herself just because a cute guy was paying attention to her. She had her own goals and wasn't letting anything distract her from reaching them.
Max as a male lead was great. I loved how earnest he was with his feelings and how genuine his intentions were toward Olivia.
I would say in comparison to the earlier novels in the series, this one had more of a solid foundation to the relationship. There wasn't as much unnecessary drama, which I appreciated.
I liked the open communication between Olivia and Max. They both exuded maturity which could be expected with two such successful people.
We saw a lot behind the scenes of Max's life as Senator, the travel required, the staff, the schmoozing. I love politics in books, so was definitely down for all that.
In addition to the normal things you go through when starting a new relationship, Olivia and Max had to navigate surviving a long distance relationship and the paparazzi.
If there would have been a couple more sex scenes, this could have been a full five stars. However, in this installment, there was more dessert than sex and sometimes, that's okay.
Overall, this is a great summer romance. Available now!
Thank you so much to the publisher, Berkley Books, for providing me with a copy to read and review. I appreciate it so much and would be more than happy to get more books in this series.