Our Crooked Hearts by Melissa Albert
My rating: 4 of 5 stars
On the eve of Ivy's summer break, while her boyfriend is driving her home from a party, a mysterious figure darts into the road in front of them causing her boyfriend to swerve in order to avoid it.
There's a minor accident as a result and Ivy's face gets a little banged up. More concerning to Ivy however is the figure that caused them to go off the road in the first place. What was that?
They stop and pursue the figure into the woods. It's a young woman and she seems out of place. The whole event is very strange, leaving Ivy feeling haunted.
Nevertheless, they return to the car and her boyfriend drives her home, where she proceeds to break up with him. Not the best start to summer break.
Making matters worse, she actually gets in trouble with her parents because of the accident.
As the hits keep on coming, she's now grounded. This is going to be a great summer.
((Insert dramatic teen eye roll here.))
Soon Ivy is going to be wishing her lack of freedom were her largest problem as she starts being plagued by a series of increasingly unsettling events. The figure in the woods isn't done with her. She doesn't know how she knows this, she just does. It's all connected.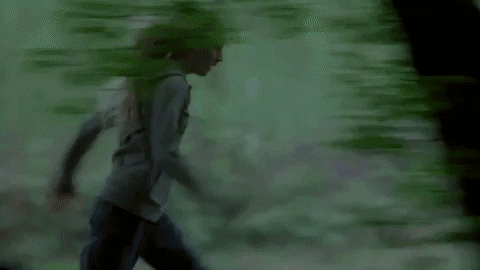 That's our present perspective. We also get a past perspective following Ivy's Mom, Dana.
When Dana was a teen, she and a couple of friends had a real The Craft-moment happening. I'm not going to say one of them was Nancy, but one of them had some Nancy-leanings.
If you know, you know.
As the Reader it is very easy to become immersed in both of these timelines. Equally interesting is how they are connected and watching the two of them eventually bleed into one another.
I thought Albert did a great job telling this story. There were a couple of aspects that lost me a bit, some scenes towards the end had a fever dream-type quality to them and that's not necessarily my favorite to see in a narrative.
With this being said, overall I found this story to be intriguing as heck.
The moody, dark atmosphere was definitely a plus for me. I loved how full of magic it was. Witchy vibes for the win!
Also, I really enjoyed the relationship between Ivy and her Mom. It's complicated for a number of different reasons and watching Dana come to accept her daughter's strength and power was beautiful to me.
Even though I didn't agree with quite a few of Dana's choices as a mother, I could definitely sympathize with her. I feel like Albert built her character out enough that it was easy to understand her motivations.
This was a highly anticipated release for me and it did not disappoint. I definitely recommend it to all who enjoy a dark, magical story with a bit of a mystery.
Thank you so much to the publisher, Macmillan Audio, for providing me with a copy to read and review. The audiobook is fantastically done!