One of the Girls by Lucy Clarke
My rating: 5 of 5 stars
**4.5-stars rounded up**
Bella wants only the best for her best friend Lexi's Hen Do. It has to be one for the record books, as special as Lexi herself. That's why she picks her girlfriend, Fen's, Aunt's villa on a remote Greek island as the destination.
The guest list is small, just Bella, Lexi, Fen, Robin, Bella and Lexi's other closest friend from childhood, Eleanor, Lexi's soon to be sister-in-law, and Ana, a new friend Lexi has made in her adult life.
Even though the setting is stunning, the property exceeding all expectations, the rest doesn't turn out quite as Bella had anticipated.
Everyone seems a bit on edge, Bella's not crazy about Lexi's new friend, Ana. Who even is she anyway!?
Then there is the future sis-in-law, she's awkward. Of course there's tension with Robin. Bella and Robin have been estranged since that incident in high school. And why is Fen acting so remote?
Most unsettling for Bella though is Lexi herself. Who is this woman? Where is the party girl she used to know? The professional dancer who would hop from club to club imbibing in anything she could get her hands on well into the night?
But this story isn't told just from Bella's perspective. She just happens to be the person that I connected with the most; take from that what you will.
This story is told from all the ladies perspectives and my goodness, is there a lot racing through the minds of these women. The history, the self-doubt, the insecurities, the grudges, they run deep!!
Someone is not making it back from this weekend. You know that as you're reading. This is not going to end well. But who and how and more importantly, why!?
One of the Girls took me by surprise. I loved this. It's not perfect, no, but it resonated with me in so many different ways. I was absolutely captivated by these women.
I'm actually sorry I put off reading this for so long. It was a great fit for me as I enjoy a lot of drama, suspense and low-key girl squad vibes.
When I tell you the dramatic narrative left me unable to put this down, I am not exaggerating. I loved how this was formatted to slowly reveal the truth of all the relationships at play here. It's complicated, but so is life.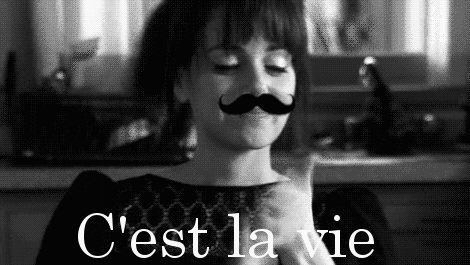 I definitely would recommend this to any Reader who enjoys a lot of deep drama in their stories. We're talking interpersonal relationships so mired, you wonder why the characters are even friends. Personally, I love that.
I also really enjoyed the conclusion to this. I loved the just desserts, if you will, and the way some of the storylines really came full circle. It gave me some real satisfaction at the end.
We love closure.
Thank you so much to the publisher, Penguin Group Putnam, for providing me with a copy to read and review.
This was my first Lucy Clarke, but definitely will not be my last!