One Last Stop by Casey McQuiston
My rating: 5 of 5 stars
Casey McQuiston!!!
I'm going to find it close to impossible to write this review without swooning like a fangirl, but I'll give it my best shot.
In One Lost Stop, we follow 23-year old college student, August, who has recently moved to New York City.
Amongst the hustle and bustle of the city, August is on a journey of self-discovery. She's on her own for the first time and is a little desperate to find her place.
Securing a room in an apartment with three other people and taking a job at a 24-hour pancake diner seem like steps in the right direction.
August is establishing herself as a functioning adult, no matter how meager her resources, yet she still feels alone.
The stars align one day, however, as she meets a girl on the Q. The sexy and mysterious, Jane, gives August a scarf in her hour of need. After that, August cannot get her out of her mind.
Subsequently, she runs into Jane every time she is on the train and a relationship develops. It very quickly becomes clear that something about Jane is a little off.
Jane's not just a random punk rocker, razorblade girl with a cotton candy heart, taking her style inspiration from the 1970s. She's actually from the 1970s, and somehow, someway, finds herself trapped on the Q-line.
I know this seems like a bit of a trippy idea, but it was such a phenomenally fun and creative way to frame this story.
August coming to the revelation that Jane cannot leave the train and trying to figure out what exactly that means and why; it was bloody fantastic and so incredibly entertaining.
August's roommates, Myla, Niko and Wes, all become involved in the relationship, as well as their neighbor, Annie. Together this vastly diverse group of souls evolve into one of the most beautiful found-families that I have ever read.
Each person had their own unique story, voice, personality and contribution to August's growth and maturation. I absolutely adored the way they interacted and supported one another.
Friendship goals, for sure. McQuiston packed so much into this book and watching the evolution of August's character was immensely satisfying.
There were so many moments when I laughed, a few when I felt my heart-breaking and times where I was just left contemplating this thing we call life.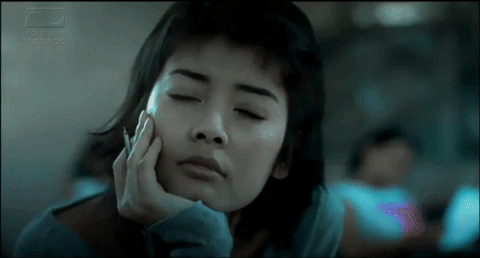 The release date for this book coinciding with the 1st day of Pride month, couldn't be more perfect!
The representation includes a plethora of Queer identities and romances. I particularly enjoyed how OLS is just a story of Queer individuals living their lives in the way they choose.
It didn't really have individuals having to hide who they were, or having to come out to anyone in a dramatic way.
They all just were living their day-to-day lives in New York City; dealing with family, work, relationships, LIFE. There was a certain sense of peace to be found in that, even when the narrative got a little crazy!
I think August learned a lot from her new friends. Particularly how to open up, be herself and allow herself to need other people in her life.
That it was okay if things were complicated, what with her love interest being trapped in time and all.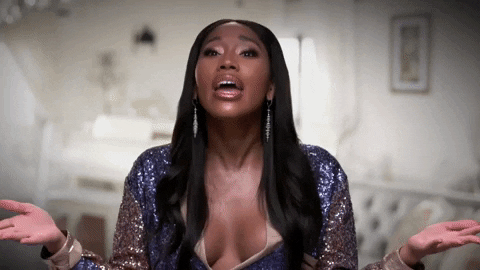 Jane was a fascinating character as well. I loved how her life was pieced together through her continual interactions with August.
It was particularly clever how McQuiston used Jane's character, in a way, as a plot device to compare the experiences Jane had, as a Queer woman, in the 1970s, versus the experiences that August and her friends have in the present time. It felt like a subtle, respectful nod to those who came before.
At the end of the day, this book has it all. If you enjoyed Red, White & Royal Blue, you should love One Last Stop. It's next level. This book made me overflow with feeling!
Thank you so much to the publisher, Macmillan Audio, for providing me with a copy of this to read and review. I greatly appreciate the opportunity!
A new favorite!!!