No Bad Deed by Heather Chavez
My rating: 4 of 5 stars
My head is spinning. Wow, that was a wild ride!!!
Driving home from work one night, Cassie Larkin sees what she assumes to be a domestic conflict happening on the side of the road.
She stops her car and calls 911. Although the operator tells her to remain in her vehicle, Cassie cannot sit idly by while this woman gets assaulted or worse.
As she breaks up the altercation, the man tells her that if she lets him kill this woman, he will let her live. Basically, this woman's life for hers, but Cassie isn't having that.
Eventually, the man flees, but unfortunately he does so in Cassie's van. Now the psycho has her handbag, complete with identification, family photos, address, and her house keys.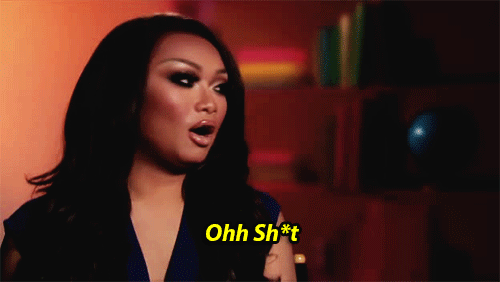 Without putting too fine a point on it, this is basically my worse nightmare come to the page. Reading this opening scene, I was so prepared to throw this book in the freezer.
It's like Heather Chavez knew exactly what to write to freak me the heck out!
And I cherish that.
When Cassie's husband disappears the next night, on Halloween, while out trick-or-treating with their 6-year old daughter, her instincts tell her something is terribly wrong.
After she reports it, it seems the cops just believe this is a case of a man leaving his family. Cassie knows better, however, and begins her own investigation.
While it did surprise me that the cops didn't take his disappearance more seriously, especially considering they knew the crazy, violent guy who stole her vehicle had her keys and information, I did love Cassie getting involved and looking into his disappearance herself.
Amateur sleuthing is one of my favorite tropes in a thriller and I think Chavez did a great job with it here.
This story took so many crazy turns, there was no way to predict what was going to happen next. As secrets begin to come out from Cassie's own dark past, you know the final reveal will probably blow you away.
The final scenes did not disappoint!
I was so impressed with this. I was creeped out almost the entire time and it was so much fun. I cannot wait to read more from Chavez!
Thank you so much to the publisher, William Morrow, for providing me with a copy to read and review. I truly appreciate it!