Never Ever Getting Back Together by Sophie Gonzales
My rating: 4 of 5 stars
My confession of the day is that I have never watched a full episode of either The Bachelor, or The Bachelorette.
Of course I have watched clips and understand the general idea, I'm not a savage. I also recognize it is an absolute sensation and many people love it.
After having so much fun with this book, I think I may need to binge some!
The set-up of Never Ever Getting Back Together feels very ode' to The Bachelor and frankly I was living for it.
We follow rich, related-to-royalty, arguably-charming playboy, Jordy, getting his own reality television show, Second-Chance Romance.
For the show, ex-girlfriends of Jordy's will be living together in a mansion, interacting with him and each other, participating in challenges and generally biding for his attention. Week-by-week, Jordy sends one girl packing, until the time comes for his final selection.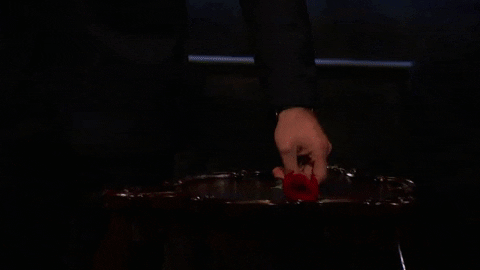 Maya dated Jordy two-years ago and the break-up was rough. He cheated on her for months before ultimately calling it quits suddenly when she called him out on his behavior.
Skye dated Jordy directly after Maya. In fact, Maya's reputation precedes her. Jordy warned Skye how jealous and crazy Maya got after he broke up with her.
Skye can't believe Maya is joining the show too. Isn't she like a security risk or something?
When Maya learns Skye, the girl who stole Jordy from her, is going to be participating on the show as well, she's furious. This girl knowingly dated Jordy behind her back for months. Who does that? Filthy liars, that's who.
Arriving at the mansion the two girls learn an even more horrible truth, they're being forced to room together. They're quite literally bunk-mates.
They try to muscle through it, they might even be contractually-obligated to, but it ain't gonna be easy. Along with four other girls, Maya and Skye start to settle into their new normal and compete for the ultimate prize: Jordy.
Maya's no fool though. She knows Jordy too well to fall for any of this smoke in mirrors. Jordy hasn't changed and that's fine by her. Maya isn't dreaming of becoming Jordy's one-true love, she's dreaming of revenge.
I had a lot of fun with this. Particularly the set-up, it was adorable. The narrative alternates between Skye and Maya, beginning a little before they even agree to be on the show.
The backdrop of the mansion, filming the reality show, it was great. I felt like I was getting a real glimpse behind the scenes of an actual show. It felt very realistic.
I also liked the mix of personalities that the contestants had. They all had their own motivations for being there and few of those actually revolved around Jordy, or love.
Skye and Maya's interactions, as they got to know one another, as they battled and then began to drop their defenses; I thought that was really well done too.
My only slight issues with this story would be that I feel like it may have worked better if the story was actually written as New Adult, or Adult. It could have gone farther in the exploration of the relationships.
Also, I didn't feel the chemistry between the characters. I didn't find the romance that ultimately transpires believable.
These are tiny critiques though and both of these things are simply my personal opinion. Overall, this book is adorable as heck and I really enjoyed following the concept through to the end.
I was lucky enough to listen to an audio copy and definitely recommend that medium. The narrators did an incredible job bringing this story to life.
Thank you so much to the publisher, Wednesday Books and Macmillan Audio, for providing me with copies to read and review. I am absolutely looking forward to more from Sophie Gonzales!!

Never Ever Getting Back Together
releases next Tuesday, November 29th. Preorder your copy now. You don't want to miss out. Get it while it's hot!!