My Wife Is Missing by D.J. Palmer
My rating: 4 of 5 stars
**4.5-stars**
On the first day of their NYC-vacation, Michael and Natalie Hart split up for what is expected to be a brief period of time.
While Michael runs out to pick up take-out pizza for the family, Natalie stays back at the hotel with their two children, Addie and Bryce, to get settled in.
When he returns, Michael spots Bryce's teddy bear just outside the door to their room. That's certainly strange as the young boy is beyond attached to the stuffed toy.
Entering the room, Michael is surprised his family isn't there. Surprise turns to confusion when he notices the only bag in the room is his own. Where is his family?
Michael raises the alarm to hotel staff and then the police. As he is unable to reach Natalie by phone and has no other explanation, Michael fears they've been kidnapped.
After viewing hotel camera footage though, it appears Natalie left quite willing, of her own volition; just her and the kids. Michael is so confused, why would she do this?
These opening scenes set the tone for the entire novel. It's intense and fast paced. Through alternating perspectives, as well as past and present timelines, the full depth of Michael and Natalie's relationship is revealed.
It's clear that the couple were having problems prior to their ill-fated trip to NYC. Natalie doesn't trust her husband at all and Michael, well, he has his issues.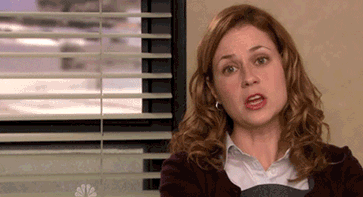 Due to stress and struggles within their relationship, Natalie has been suffering severe insomnia. Michael uses that fact against her, claiming she is not in her right mind. Frankly, it's not entirely clear if she is or not.
I love an unreliable narrator and I would say that Natalie falls into that category. In spite of her insomnia though, it's really through Natalie's perspective that the truth of this story begins to be revealed.
I really enjoyed my time reading My Wife is Missing. Palmer has a signature over-the-top style. His books are always a wild ride, never failing to keep me engaged.
I loved how quickly this one kicked off and it really never let up. Towards the end I was flying through, I had to know what the conclusion was going to be. It turned into this sort of intense cat and mouse scenario, although at times it was hard to determine who was the cat and who was the mouse.
I have read all of Palmer's novels, in order, as they've been released and in my opinion each one has been stronger than the last. We love to see that sort of upward trajectory with an author's work.
He always keeps me guessing, that's for sure. I can't wait to see what sort of insanity he throws at us next!!
Thank you so much to the publisher, St. Martin's Press and Macmillan Audio, for providing me with copies to read and review. I appreciate it so much!!