Invisible Girl by Lisa Jewell
My rating: 4 of 5 stars
Lisa Jewell's latest Thriller, Invisible Girl, kept me up all night! Literally. Last night. I'm exhausted.
Following multiple perspectives in one UK neighborhood, this story had a nice build-up of tension the entire way through.
We get present perspectives, most notably that of Cate Fours and Owen Pick, as well as a past perspective from a teenage girl named, Saffrye Maddox.
Cate Fours is a stay-at-home mom to two teenage children, Georgia and Josh. Her husband Roan Fours, is a child psychologist, who keeps late hours and isn't particularly present in the day-to-day functioning of the home.
Saffrye Maddox, a teenaged girl with a troubled past, was a patient of Roan for over three years due to self-harming behaviors. When he abruptly decides her care has come to an end, Saffrye feels abandoned by him.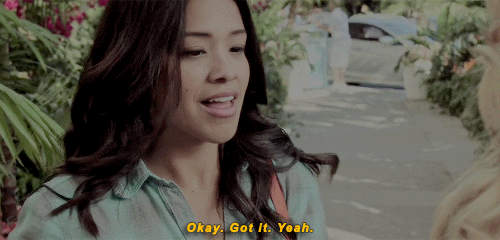 Owen Pick is a single-man in his 30s, who recently lost his job as a teacher due to allegations of sexual misconduct, which he vehemently denies.
Owen becomes of interest to the Fours family when Georgia claims he was following her home from the tube station late one afternoon.
She's freaked out by the encountered and in turn, Cate becomes equally on edge about Owen's seemingly disturbing existence.
Adding fuel to the fires of the Fours family's suspicions are a string of sexual attacks occurring within their neighborhood.
In fact, one of Georgia's friends claims to have been a victim of such an attack after departing their flat one night.
When Saffrye Maddox goes missing on Valentine's Day night, many believe the sexual predator has escalated from groping in alleys to potentially kidnapping, or worse.
Owen Pick ends up arrested for the crime. Through the multiple perspectives, the reader is brought on a journey through domestic life that will chill you to the bone.
I loved the way Jewell formatted this story. We start following Cate and Owen on the same timeline and Saffrye's perspective begins farther back.
Her perspective, which I personally found to be the most interesting, progresses along at a nice steady pace, ultimately revealing what happened on the night she disappeared.
The lives of all of these characters are deeply intertwined. There's deceptions and mistrust, scandal and heartbreak, twists and turns.
Owen's perspective is also extremely interesting. His entire personality, treatment by the media, family and neighbors, offers up a lot to consider. I thought his point of view added depth to the story.
There were many times that I thought I knew who was behind Saffrye's disappearance. I am happy to report, I was wrong every time.
One of the people I suspected, I'm honestly so glad it wasn't them. That would have hurt my heart.
Overall, I had a great time reading this one. I felt like it had plenty of tension and drama throughout, while also offering up some great examinations of domestic interactions. Two thumbs up!
Thank you so much to the publisher, Atria Books, for providing me with a copy of this to read and review. I certainly appreciate it!
TW: sexual assault, sexual molestation, self harm