I Killed Zoe Spanos by Kit Frick
My rating: 5 of 5 stars
A couple of months ago, I read A Good Girl's Guide to Murder by Holly Jackson, and promptly proclaimed it my new favorite YA Mystery/Thriller.
I also initially said it would be hard to beat. The next thing I know, Kit Frick comes along with this beauty, I Killed Zoe Spanos, and shattered all my expectations.
I love this book so much, y'all. An all new favorite!!
I will admit, right out of the gate, that I know this isn't going to be for everyone. However, for me, this was pretty damn near perfect.
Our protagonist, Anna Cicconi, has accepted a position as a summer nanny for a family in the small Hamptons village of, Herron Mills.
She has recently graduated high school and is trying to turn over a new leaf before starting college in the Fall.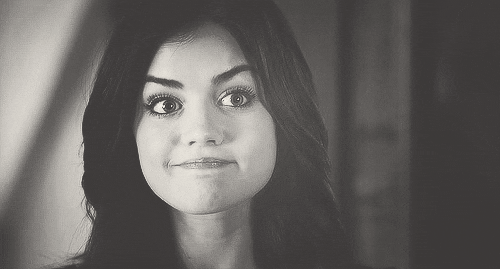 This includes distancing herself from city life, particularly her best friend, Kaylee, who is a party girl through and through.
Anna has been running wild lately and doesn't like how she feels about herself after. The blackout nights are the worst. She just needs to stay away from alcohol for the summer, put her head down, and concentrate on saving money for school.
Once she is settled in, she can hardly believe her luck. The little girl she is caring for, Paisley, is really sweet and easy, plus the house she is staying in is completely swank.
Anna does have one problem though, the nights. She has every evening off and needs to stay occupied because it is never good for her to sit to long with her thoughts. She starts to go on a lot of nighttime walks, exploring the property grounds and surrounding neighborhood.
It's on one of these excursions when she happens to meet the cute and mysterious boy next door, Caden, for the first time. He is home from Yale for the summer, staying in his family mansion, Windmere.
Caden is surprised to meet Anna as well, as she looks shockingly like his fiance, Zoe Spanos, who has been missing since New Years Eve.
It's not the first time Anna has experienced this. Around town people are definitely shocked upon seeing the similarity between her and the missing girl.
Paired with the fact that Anna begins to have memories of Herron Mills, even though she has never been there before, it's not surprising when she starts to believe she may have a connection to Zoe.
Interspersed amongst the current narrative chapters, we also have entire podcast episodes by Martina Green, investigating Zoe's disappearance.
Even though the police believe she ran away, Martina, best friend of Zoe's younger sister, Aster, doesn't buy it. She begins her own investigation and documents it through her podcast.
It's so good. I love, love, love the podcast element as a way to tell the story.
The back and forth, the way details of Zoe's life and disappearance are exposed, was absolutely intoxicating. Once I got into this story, I could not put it down.
Racing towards the conclusion, I had no idea how it was going to end. Were Zoe and Anna connected? Was something supernatural happening? Is Zoe alive? Are Zoe and Anna the same person!?
I was confused, I was intrigued, I was loving every minute of it!
This is a summer Thriller everyone will want to read. I may read it again, actually, once the audiobook is released. I would love how to see how they handle the podcast in the audio.
So, in short, if you love intense, twisty-turny Thrillers, with a possibly unreliable narrator, a podcast, amateur sleuthing and multiple red herrings, you definitely need to pick this book up!
Thank you so much to the publisher, Margaret K. McElderry Books, for providing me with a copy to read and review.
There's nothing like finding a new favorite!