Geekerella by Ashley Poston
My rating: 5 of 5 stars
What can I say?
I am a geek and I loved this book.
My last completed book of 2019.
What a great reading year.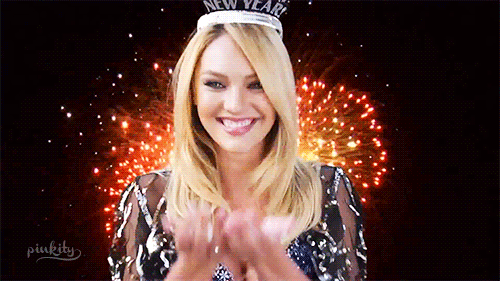 During the course of my holiday 2019 travels, I found myself alone in the car, A LOT. I wanted a little romance to keep me alert during my drive.
Not for me exactly but on audio. I had been putting this book off forever, for unknown and totally irrelevant reasons, and on a whim decided to download it.
The stars had blessed me on that day, as I found so much more in this story than romance. It touched my nerdy soul.
I felt filled to capacity with acceptance and understanding whilst listening to this modern-day Cinderella retelling. At its heart, a story about embracing your passions and never apologizing for who you are or what you love.
Our protagonist, Elle Wittimer, is a teen living with her Step-Mother and two Step-Sisters in South Carolina, and yes, you guessed it, the Steps are wicked!
Elle tries to stay out of their way at home. She spends her summer days working in a food truck called the Magic Pumpkin and her nights blogging about her favorite fandom.
Starfield, a classic scifi show that she has loved her whole life is her drug of choice. It's the one thing that makes her still feel connected to her deceased parents, both huge fans.
When it is announced that Starfield is soon to get a movie reboot, Elle can't wait to see who they cast. As any superfan though, she's worried they are going to ruin it.
Do reboots or adaptations ever truly do justice for our loves?
After teen heartthrob, Darien Freeman, is announced to be playing the pivotal Federation Prince Carmindor, Elle knows it is going to suck.
What would he possibly know about Starfield? All he knows are abs workouts and alarmingly charming smiles, right?
Fueled by anger, she takes to the web and blogs what a travesty it is.
Darien Freeman is a fan however. Being cast as Carmindor has been a life-long dream for him but he's been cast to play a role, not just in the movie but in life. Bubble-headed playboy is his image and he is forced to stick with him.
Written off by the Starfield fandom as a faker of the highest order, Darien finds himself frustrated and misunderstood. But what can he possibly do about it? He's trapped.
Under the same stars, Elle is trapped as well. Her Steps are downright cruel to her but she has no means of retaliation or true escape. She feels powerless against them.
To promote the new movie, the Starfield execs plan a cosplay contest to be held at ExcelsiCon; the very same Con created by Elle's late father. She can't believe her luck and sees the grand prize, tickets to L.A., as her means of escape.
Darien is not pleased when he discovers he will be forced to attend the Con. He used to love attending Cons but to have to go and not be able to proclaim his love as a true fan feels stifling.
Reaching out to a phone number listed as info for ExcelsiCon he ends up getting in touch with Elle but neither knows who the other is. Thus begins their relationship, via texts, and their means of finding escape through one another.
From the very first chapter, I fell for Elle and her story, hook, line and sinker. The homage to the original tale of Cinderella, while bringing it fully into the 21st-century, was beautifully crafted. I loved all the little details and connections throughout the book.
As the synopsis states, this is also a love letter to nerd culture and for many of us, that means a lot. To feel that we aren't alone and there are legions of people out there just like us, who love the same things and accept us and don't call us weird. It feels good.
Overall, I was really damn impressed with this and hope to be picking up the next, Once Upon a Con installment soon!
Thank you, Ashley Poston, for writing this. It was absolutely wonderful!