Elevation by Stephen King
My rating: 4 of 5 stars
**3.5-stars rounded up**
I picked up Elevation as Book #9 for my TBR-Haul Project.
I hauled this all the way back in October 2018 and had planned to read it immediately. Unfortunately, I didn't pick it up as soon as I wanted and then it got buried on my shelves and forgotten.
This happens a lot, hence the need for the creation of my TBR-Haul Project. If I actually followed through on things, we wouldn't need this type of self-improvement project.
But enough about me, let's get to Elevation, which happens to be a Castle Rock story. That fact alone ups its rating. I love that twisted little town.
We follow Scott Carey, who has a disturbing health ailment he's trying to make sense of. It sounds insane and he'd prefer not to have the whole town gossiping about it, therefore, he confides only in his good friend, retired General Practitioner, Doctor Bob Ellis.
Scott is losing weight, a lot of it and rapidly. Yet, his physical appearance looks no different.
It's bizarre and no matter how long the two friends discuss it, they just can't come up with an plausible explanation. However, scales don't lie. He weighs the same dressed, or not, with heavy things in his pockets or not.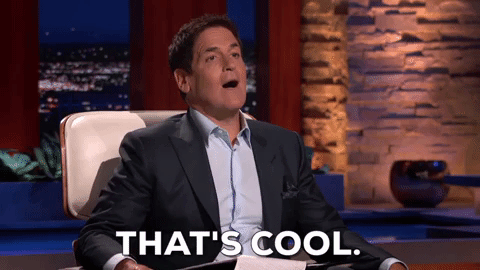 The problem is there seems to be no end in sight, besides reaching zero on the scale. What will happen then? Basically, Scott believes his life now has a rapidly approaching expiration date.
During the midst of all of this, he also is dealing with regular life stuff. Including befriending some new neighbors, a married lesbian couple who own a local dining establishment, and seem to be the talk of the town.
The women, Dee-Dee and Missy, are new to Castle Rock and not everyone is happy about the restaurateurs presence.
As the town starts preparing for its annual Thanksgiving Day 12k, Scott begins to notice the discriminatory behavior directed at the couple. In his own bumbling way, he decides to try to help.
Then there's the actual road race, the turkey trot. An odd and well-detailed road race that Scott not only participates in, but excels at.
Unlikely friendships are formed and the rest of the book plays out with all the characters learning a lesson or two.
This story is like the Aesop's Fable of Stephen King's written work. It's short, concise, a bit fantastical and I think he had a point to make; maybe a lesson for all of us.
In fact, I believe at the time, this story may have gotten a bit of heat for being too political. I personally have no opinion on that either way, but what I did take away from this was the quality of the storytelling.
As always I found the writing to be absolutely fluid and engaging; top notch stuff. However, if this had been included in a short-story collection, it wouldn't really stand out to me as a favorite, as say something like Secret Window, Secret Garden, 1922 or The Body.
The book itself is gorgeous. The end pages and the illustrated chapter headings, loved them. 5-stars for the packaging. I'm happy to have it on my shelves as part of my vast King collection.
Overall, while this won't stand out as one of my favorites of King's work, I am glad that I finally made time for it. It always feels good to check something off a list!