Dark Shores by Danielle L. Jensen
My rating: 4 of 5 stars
In a world divided in two, East and West, where neither side knows the true existence of the other, one people, the Maarin, control the in-between.
The Maarin are a seafaring people who recover lost and stolen goods and trade along the coasts. They are the only people living who not only know the existence of both East and West, they are also the only people who know how to navigate the savage seas between the two.
Living under the mandate of, East must never meet West, all this goes astray when young Teriana, heir to the Maarin people, exposes deeply held secrets to her dear friend, a part of the Celendor Empire, Lydia.
Now higher-ups in the Celendor Empire have conquest on their mind and they will do whatever it takes to discover the route of the Dark Shores. Taking Maarin and her crew prisoner, she is now forced to show them the way or risk all of her people's lives.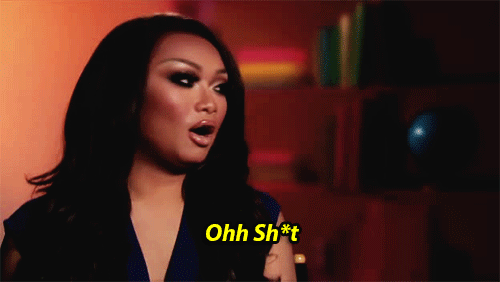 Strong armed by Marcus, Commander of the 37th, a legionnaire for the Celendor Empire, she does the only thing she can do; she shows them the way. Not all is smooth sailing on their voyage however and Teriana and Marcus end up forging an unlikely alliance in order to make it through.
I thought this was such an interesting story. You can definitely feel the ancient Roman inspiration for the Celendor Empire and I love the mystery of the Dark Shores themselves. The relationship between Teriana and Marcus is good, although a little instalovey, not too bad.
In addition to a bit of romance, there is quite a bit of political intrigue in here which I am always down for. There's nothing better than good ole-fashioned blackmail for political gain to keep a plot progressing!
I had a lot of fun reading this and definitely plan to pick up the next book. This one left off in a great spot with a horrible villain still on the loose. I'm not sure how long this series will end up being but I am seriously hoping for at least three.
Thank you so much to the publisher, Tor Teen, for providing me with a copy of this to read and review. I had so much fun reading this and really would like to hear more people chatting it up. If you like ocean-related content, Roman-inspired worlds, unlikely alliances, political backstabbing and meddling gods, pick this one up!!!