Clockwork Angel by Cassandra Clare
My rating: 5 of 5 stars
Settle in y'all, I have got a lot to say about this!
I originally read Clockwork Angel in December of 2018. It was my first Cassandra Clare book.
I knew about The Mortal Instruments series, but mistakenly believed that I wouldn't like it and since this one is set in Victorian London, a setting I adore, I figured I could start here.
I was not prepared for how much I would enjoy this world. I knew after I completed this, I wanted to read every single word Clare had ever written in the Shadowhunter Chronicles.
In addition to that, I want to be caught up and able to pick up her upcoming trilogy, The Wicked Powers, as it is published. With the first book expected to drop in 2022, I definitely think I can accomplish my goal.
I have since done some research and decided to read these books in publication order.
Early in 2020, I started the first book in The Mortal Instruments series, City of Glass and really enjoyed it.
Since then I have completed the first three books in that series and before I knew it, it was time to reread Clockwork Angel.
Reading it this time, with the background of TMI, I definitely picked up more intricate details than I did the first time around.
The first time I read it, I never felt lost, or like there was information I was missing, but it definitely made more sense this time around.
I liked how Clare introduced us to Tessa, who like Clary, is new to the world of Shadowhunters and Downworlders.
These characters learning the ins-and-outs of that system allows the Reader to learn along with them, without it feeling info-dumpy.
Going into this book, even the first time, I had heard so much about Will and Jem. I can definitely say, their characters do not disappoint.
I think this time around, I found myself focusing a bit more on their friendship. I really appreciate how connected they are to one another. It's nice to see that unconditional support.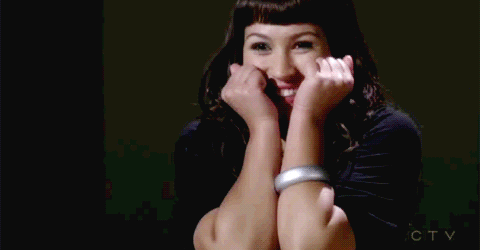 The intrigue in this was great and the action, especially towards the end, was so much fun!
Next up for me is City of Fallen Angels, which I am planning to get to this month.
I am beyond ready to continue on my journey through the Shadowhunters Chronicles. If these first four books are any indication, I have an exciting road ahead!
**If you have made it through this entire semi-review without nodding off, and happen to be a Shadowhunter fan, perhaps leave a comment down below telling me something you love about these books.
Whether it is your favorite book, favorite series within the world, favorite character, etc. No spoilers, please. Remember, I am a Shadowhunter baby. I don't know a lot yet!