City of Fallen Angels by Cassandra Clare
My rating: 4 of 5 stars
**3.5-stars rounded up**
While I wasn't as enamored with City of Fallen Angels, the fourth installment of Cassandra Clare's Mortal Instruments series, as I was with the earlier books, I still really enjoyed it.
Please note, since this is the fourth book of a series, there will be spoilers in this review. Assuming pretty much the entire world has read this but me, I will not be hiding them.
Following the events of City of Glass, Clary and company have returned to New York, where Simon continues to hide his new condition from his mother, Jocelyn and Luke are planning their wedding, and Clary and Jace are now able to date openly.
All is well in the Big Apple, until Shadowhunters begin turning up dead. Murdered to be more precise.
It seems Clary's choices whilst in Alicante have some fairly serious repercussions. We learn within this story what those are and it's not good.
One of these choices caused an imbalance in the world, opening a door to an ancient evil.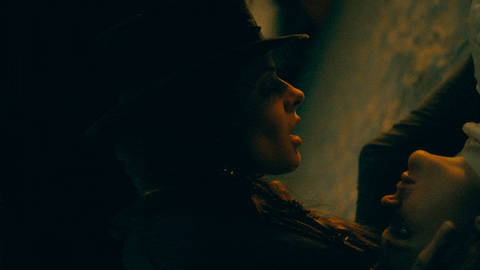 I did enjoy the fact that the boys get quite a bit of page time in this one, with Simon forced to move out of his family home and into an apartment with a new friend, and band member, Kyle.
Jace begins to distance himself from Clary, as he is plagued with dreams in which he murders her.
I also discovered fairly early on why it is important to read these in publication order, as one of the most intriguing characters from Clockwork Angel appears trying to recruit Simon.
While there is a lot happening, it definitely isn't slow by any stretch of the imagination, I wasn't super engaged with it until the second half.
Once the truth begins to unfold regarding Jace's haunting dreams, I was hooked. Then it got really intense and really action-packed through the finish.
I think part of my disconnect with the beginning was that I was a little annoyed with Clary and Jace. After completing Clockwork Angel, and loving all those characters, coming back to Clary and Jace made them seem irritating in comparison.
By the end, I had forgiven them for their earlier behavior and we are all friends again.
With this being said, I am so excited to move on with Clockwork Prince, up next. So far, my 2021 Shadowhunter Chronicles journey is going swimmingly!!