Cherish Farrah by Bethany C. Morrow
My rating: 4 of 5 stars
Farrah and Cherish are best friends. They're also the only two Black girls in their country club community. The girls bonded quite deeply around the 4th-grade. Now at 17, they're closer than ever.
Due to her parent's recent financial woes, Farrah's family is in a bit of an upheaval. Thus, she spends the majority of her time at Cherish's house. They have everything they could possibly want there and Cherish's adoptive White parents treat Farrah like a second daughter.
Farrah deserves this luxurious life just as much as Cherish and if her parents can't provide it for her, she's not afraid to get it elsewhere.
Regardless of all that static though, Farrah really loves Cherish. Doesn't she?
Told in a stream of consciousness narrative style from Farrah's perspective, the Reader gets to be a fly on the wall observing this unique and possibly codependent friendship.
Disturbing and tense, I really enjoyed my time reading Cherish Farrah. I'm not quite sure why the rating is so low for this one, but I am happy to be an outlier.
I won't claim to have understood all the nuance included within these pages, but I don't think I need too in order to appreciate the care and commitment Morrow poured into this story.
I have previously read A Song Below Water and A Chorus Rises by Morrow and enjoyed both of those as well. I feel like the writing style is quite similar over the three novels, but obviously with this one being Social Horror, the tone is quite different.
This one is definitely more in my lane than the previous two.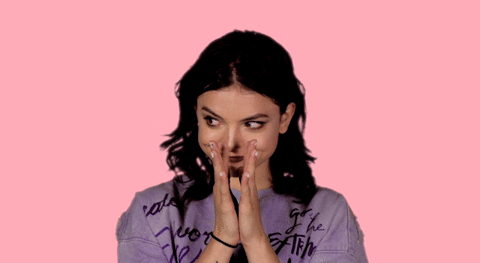 I would certainly classify this as a slow burn, but to me, it pays off. I was uneasy the whole way through, which frankly is a vibe I tend to enjoy. I wasn't sure who to trust. I kept flipping between the girls.
You can tell something is off, but who is causing that feeling? Is it Farrah, or is it Cherish? It was impossible for me to tell. It actually got a little stressful if I'm being honest. That just shows how invested I was. I felt it.
I also enjoyed the way Morrow explored race and privilege in this one. The dynamics of the characters families and relationships provided plenty of room for her to roam in that regard. I don't think I have ever read anything quite like it.
I would recommend this to people who enjoy Social Horror, or uneasy feeling narratives in general. Stick it out and I think you'll enjoy it. I certainly did!
Thank you to the publisher, Dutton Books, for providing me with a copy to read and review. I appreciate it so much.
I'm such a fan of Bethany C. Morrow and will continue to pick up anything she writes!