All These Bodies by Kendare Blake
My rating: 4 of 5 stars
In the Summer of 1958, a string of unsolved murders, dubbed The Bloodless Murders, plagued the Mid-West.
In each case, the bodies are found completely drained of blood. Defying explanation, there is also no blood to be found anywhere at the scene, or any other evidence, for that matter. How is the killer getting away with this?
In September of 1958, the spree ends in a small Minnesota town with the killing of the Carlson family. 15-year old, Marie Catherine Hale, is found at the scene absolutely covered in blood.
Initially mistaken for a survivor, it turns out, none of the blood is hers and Miss Hale didn't previously know the Carlsons. She is the only lead.
Michael Jensen, the Sheriff's son, soon gets pulled into the investigation when Marie declares that he is the only person she is willing to tell her story to.
Michael can't believe his luck. With dreams of becoming a journalist, and leaving his small town behind, Marie's story could be exactly what he needs to help him reach that goal.
However, it's more than that. He's drawn to Marie. The pretty girl is not like other girls he knows. She fast and world-wise. He can't help but be intrigued by her.
Over the course of several jailhouse confessionals, Marie Catherine reveals a tale to Michael that includes a bit of a supernatural twist to the killings.
Certainly, there's nothing more to that than the active imagination of a young girl trying to avoid blame for truly heinous acts, right?
Nevertheless, Marie couldn't have acted alone, so who was her accomplice? Will the police be able to locate him based on the information Marie Catherine has put forth?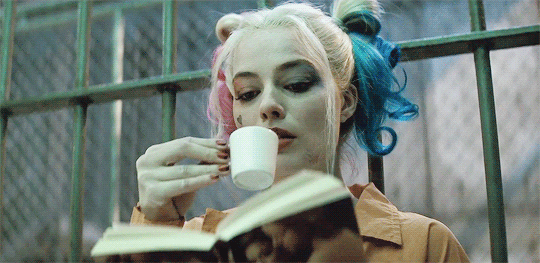 You'll have to read it to find out! Y'all, this was really good. I enjoyed it so much.
When I first started, I was instantly reminded of Truman Capote's masterpiece, In Cold Blood. The whole 1950s-era Mid-Western feel channeled that, for sure. If you are unaware, ICB is my favorite True Crime book of all time.
My In Cold Blood vibes were definitely not far off, as the Author's Note at the end did mention the Clutter murders and Truman Capote.
Overall, I found All These Bodies to be unique, compelling and fast-paced. I loved how Blake built-out the relationship between Michael and Marie Catherine.
I also really enjoyed the pace at which Marie Catherine's story is told. It kept me completely focused and engaged.
Thank you so much to the publisher, Quill Tree Books, for providing me with a copy to read and review. I will remember this one for a long time to come.
Definitely recommend!