A Test of Courage by Justina Ireland
My rating: 4 of 5 stars
A Test of Courage is a super solid Junior Star Wars novel set in the era of the High Republic; the golden age of the Jedi.
The recently released High Republic books all take place concurrently in the year 232-BBY.
As determined by these novels, this is the year of the Great Disaster, a catastrophic event that caused numerous ships galaxy-wide to be suddenly, and violently, launched out of hyperspace.
It also destroyed moons and created a great amount of debris causing further problems for ships and navigators.
To put it in a timeline perspective, these High Republic novels predate all previously released Star Wars materials.
In early 2021, Disney released three of these novels; one Adult, Light of the Jedi, one YA, Into the Dark, and this one, a Junior novel.
This story follows a group of kids who after their transport ship is destroyed, find themselves stranded on a dangerous jungle moon.
Venestra, Avon, Imri and Honesty are completely on their own. Outside of all adult supervision, they need to not just survive, but take on enemies much older and more experienced than themselves.
This novel took me completely by surprised. Ireland went much deeper than I expected.
This group of characters were so interesting and fun to learn about. Venestra is a Jedi prodigy, the youngest Padawan to pass Jedi trials in generations. She stole the show for me and definitely fell easily into a leadership role.
Additionally, I loved Avon! A Senator's daughter who wants to experiment on kyber crystals. That's my kind of girl.
A Test of Courage is fast-paced, action-packed, full of deep space adventures and wonderfully nuanced characters.
The Star Wars audiobooks are known to be incredible, with fun sound effects and great narrators. I am happy to report, this one is no exception.
I highly recommend the audiobook for this. It is super engaging and is a great way to take in this content. I was super impressed with the entire production.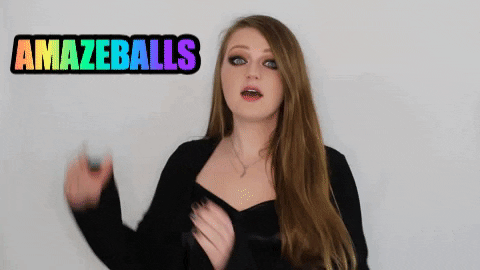 I've been loving the new High Republic content and recommend them not just for long-time Star Wars fans, but also to those who may be interested in the books and are unsure of where to start.
This is a great jumping off point. I think this story is a wonderful example of the type of deeply compelling material that can be found within the Canon novels.