A Brush with Love by Mazey Eddings
My rating: 4 of 5 stars
Harper Horowitz is in her last year of dental school and is anxious about her future placement into an oral surgery residency program. In truth though, Harper is anxious about a lot of things.
She has an anxiety disorder and sometimes finds it a struggle to keep herself focused and negative repetitive thoughts at bay. In spite of her challenges, however, Harper excels as a student and takes it very seriously.
Heading to class one day, Harper, distracted and in a rush, crashes into a jaw-droppingly cute boy named, Dan.
Her literal wrecking ball force of a crash destroys a project he had been working on. Harper, remembering how difficult that portion of first year had been, guiltily offers to help him repair it.
Working together on the project, the two hit it off. They feel comfortable with one another and the banter back in forth is flirty and fun.
Dan finds himself quickly falling for Harper, but she is pretty clear with him, she doesn't want any distractions. She can't afford it at this point in her life. They have to stay just friends.
Lines get blurred though and the 'just friends' mandate becomes more and more difficult to maintain.
Harper feels out of control. This whole Dan debacle is overwhelming. She needs her life to return to the way it was before the infamous crash, but is that what she truly wants?
A Brush with Love is such a smart, witty and romantic comedy. I fell in love with Harper from the very first chapter. I feel like she came to life on the page, and don't even get me started on Dan.
Swooning from the start!
Even though this is cute and funny though, that's not all it is. Both Harper and Dan had great depth of character with some hard-hitting story lines in their past.
Both of them were struggling to move past self-doubt, guilt and fear. I loved watching them open up with one another about their pasts and really support each other through those moments. Their vulnerability was beautiful.
Eddings did a great job balancing the humor with serious, real-life issues that many Readers will be able to relate to.
One of my favorite aspects was the incredibly fun dialogue. Harper had a great friend group and the dynamics between them all was fantastic. If you are a Reader who loves hilarious dialogue, you have to read this.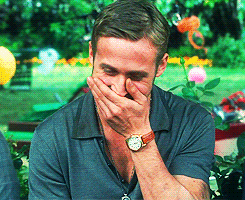 The one, very small critique I have with this story, is that I didn't feel any real conflict in the plot until about the 70% mark. Then it felt like that wrapped up too quickly after it presented itself.
That's extremely minor though and completely personal taste. You may read this and feel that it is perfectly paced. It is super fun the whole way through, I just could have enjoyed a bit more time with the resolution to the conflict.
Thank you to the publisher, St. Martin's Griffin and Macmillan Audio, for providing me with copies to read and review. I did listen to the audiobook and it was absolutely fantastic. I definitely recommend that format to Readers who enjoy audiobooks.
Also, I was super stoked to see that this is the first book in a companion series by Eddings. This makes me so happy. I cannot wait for the next book!!