The Winter People by Jennifer McMahon
My rating: 4 of 5 stars
**4.5-stars**
I am sticking with my original rating of 4.5-stars, rounded down. There's something about the final few chapters of this one that gets a bit convoluted for me.
I do still think the atmosphere in this is top-notch. Also, I love how McMahon formats her stories. The way she is able to blend historical perspectives with the present; chef's kiss.
I'm super stoked for their 2022-release, The Children on the Hill, said to be inspired by Frankenstein!!!
Earlier:
Rereading with, you guessed it, my fabulous niece, Alyssa.
I recommended this book to her, so feel it's only fair that I read it along with her.
I am so excited to be revisiting this one. I have recommended it to countless people since I originally read it in 2019. I have a feeling it's going to be a full 5-star experience this time around.
Original:
**4.5-stars**
In 1908, Sara Harrison Shea lost her daughter under tragic circumstances. Unsurprisingly, Sara was racked by grief and unable to move forward.
She would do anything to bring her daughter back.
In the present, Ruthie's mom has gone missing. It seems she simply walked out of their house, into the surrounding Vermont woods, and disappeared.
With no note, and no signs of a struggle, Ruthie is forced to care for her creepy little sister whilst investigating the mystery of her mother's sudden departure.
What Ruthie doesn't know is that she is living in the very same house once occupied by Sara Harrison Shea. Is that mere coincidence, or is her mother's disappearance related to that fact?
When she comes across parts of Sara's diary hidden in the old farmhouse, she discovers that sometimes the past really can come back to haunt you.
Following both past and present timelines, this eerie tale is filled with an overwhelming feeling of dread.
I feel like Winter is the absolute perfect season to read this book!
When it gets dark early, when it's cold, when the wind blows long and loud into the night. The atmosphere is richly developed and absolutely my favorite part of the story.
I went into this book completely blind, only knowing that quite a few of my book friends have loved it.
I was impressed with McMahon's writing. She has a very strong Horror voice and I definitely look forward to reading more of her works.
I feel like with this one now under my belt, I know more what to expect from her, and I'm damned pumped for it.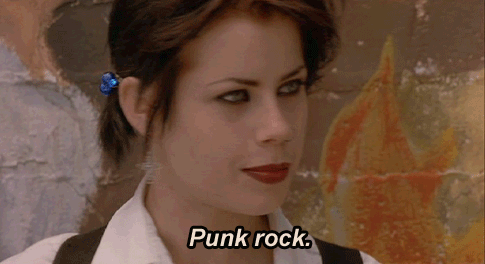 There were a few issues I had with the storyline. Nothing major, but just things I wish would have had more information, or context.
The use of diary entries was well done and as always, I felt that made me feel more a part of the story; like I was investigating it myself.
Overall, I really enjoyed this one and would recommend it. If you like a ghost stories with a dark and ominous atmosphere, you should definitely check this one out!