The first quarter of 2019 has come and gone. Thus far this year, I have completed 55 books. This is amazing to me. I cannot even believe it! I am 26 books ahead of schedule to meet my Goodreads 2019 Reading Goal.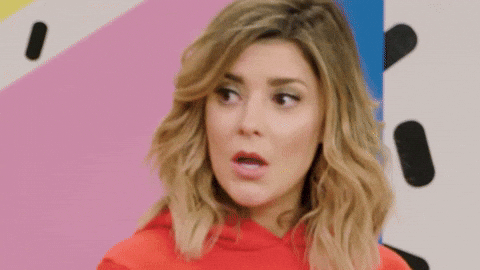 In addition to the sheer number, I have also been amazed by the quality of books I have been reading. I have given a lot of 5-star reviews so far this year. I am not sure if this is luck or if perhaps I know better what I like since I am reading so much and am just selecting better for myself. Who knows? Regardless, I have been very pleased with the outcome.
Some standouts for me during the first quarter (completed between January 1st and March 31st) are the following:
An Anonymous Girl by Greer Hendricks & Sarah Pekkanen

– This was actually the first book I completed this year and I was so impressed. What a great way to kick off a reading year. This is a fast-pace and suspenseful Adult Thriller examining what happens when the line between doctor and patient blurs. Highly recommend for Thriller Readers!

Full Dark, No Stars by Stephen

King 

– This short-story collection by the King was published in 2010 and is comprised of four stories, three of which have been adapted into Netflix movies. I was blown away by how much I loved this set as a whole. All four of these were 4.5-to-5 stars which is a rarity, in my opinion, among short-story collections. King knocks another one out of the park!

Baby Teeth by Zoje Stage

– This Adult Horror/Thriller novel uses the old 'evil child' trope to tell a wickedly delightful and horrifying tale. Man, I loved this. Hooked from the very first chapter, I absolutely flew through this one! For fans of The Omen and The Orphan horror movies but really, any horror fan should give this one a try!
They Both Die At The End by Adam Silvera – Set in a future world where you are told when you have 24-hours left to live, this story follows two boys who make a friendship on that last day and teach each other how to live. I laughed, I cried, I loved. This book. My heart. That is all.
One Day in December by Josie Silver – This Adult Romance novel is the shock of the year for me. As you may know if you follow me, I'm not really a romance reader or a romantic person in general. I picked this book from my TBR jar and am infinitely glad that I did! This was funny and well-paced. It was messy and real and I thoroughly enjoyed it. It reminded me a lot of Bridget Jones Diary (the movies, I haven't read the books) and I am so down for that 'type' of romance. I would definitely recommend this to any Adult reader; particularly if you cherish good humor in your books.

The Hunting Party by Lucy Foley

– This Adult Mystery/Thriller had all the plot points of a classic Christie work but wrapped with a nice, big modern bow. The characters were unlikable, the setting was brilliant, the whodunit was compelling and I was guessing right up to the very end. This book played on one of my favorite tropes, the 'locked room' mystery trope and I am here for that all day and all night. Definitely recommend for Mystery fans who do not need to 'like' their characters.
That's it, guys. Those are my favorites for Q1. What are some of your favorites from the first part of the year? Tell me about them in the comments below or you can contact me through any of my social media.
For more information on any of the books I talk about in this post, just click the book covers pictured above!
Cheers & Happy Reading!
xo