Horrid by Katrina Leno
My rating: 4 of 5 stars
After her Father's unexpected death, Jane and her Mother, Ruth, are forced to leave California behind and move to the distant state of Maine.
Due to money troubles, Ruth wouldn't be able to keep them in their family home, however, she fairly recently inherited the home she grew up in. Problem solved, off they go.
While it's not ideal, Jane seems to be handling it all fairly well. Maybe it is due to the numbness she feels about her Dad's passing. It's like she's seeing the world through a haze; it's surreal.
Arriving at North Manor, they find it in quite a state of disrepair. Add it to the list of unpleasant circumstances lately, but regardless, they know they can make it work.
As Fall, the most perfect season of the year arrives, Jane begins to settle into life in their new town. While she makes a couple of good friends, she also seems to draw the attention of the local bully, Melanie.
Melanie seems to have a particular distaste for Jane; it's a little strange considering they only just met. It's like Melanie's holding a grudge against her, but why?
It's not just Melanie though. There's something about the house itself that's off. Jane feels unsettled there and she's experiencing things she can't explain.
Her Mother also seems to be spiraling back in her childhood home. Jane suddenly feels the need to learn why Ruth left all those years ago, and why did she never choose to return?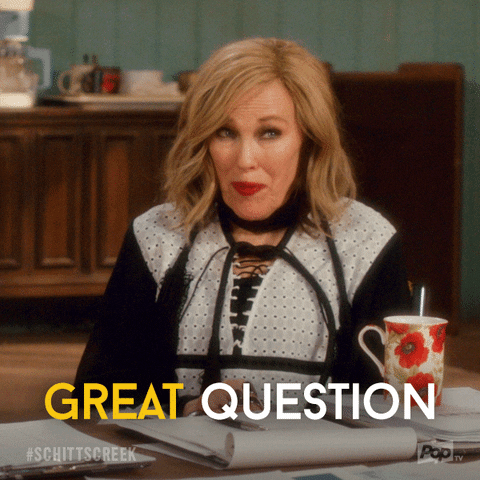 Horrid is an another fabulous example of Katrina Leno's unique style. Leno's writing is beautiful, introspective and always seems to tackle fairly heavy topics with grace.
In this one, as the truth behind North Manor, and all that occurred there, was slowly revealed, I was completely drawn in. I could picture it all playing out extremely vividly.
The Horror imagery was well done in my opinion and I enjoyed how Leno structured the reveals. It kept me engaged throughout. I needed answers!
As always, I appreciated how much substance Leno brought to the table with this. Jane is a character struggling with grief, loss and self-doubt; all while outwardly projecting that she is okay. I think masking one's negative emotions behind a cloak of, I'm fine, is something a lot of Readers will be able to relate to.
Additionally, Jane finds comfort in books and there was quite a few references to Dame Agatha Christie and her works. It's hard not to find that endearing.
I will mention a trigger warning for self-soothing via (view spoiler)[pica; specifically, eating book pages. It plays a fairly significant role in the story, as well as connections with other characters, but I understand this could be triggering for some. Tread with caution if you think this could impact your mental health. (hide spoiler)]
Overall, I felt this was really well done and I enjoyed my time with it. It included a lot of tropes I tend to enjoy, such as long-buried family secrets, returning to a hometown and haunted houses.
I am also a big fan of Leno's writing and this only served to reinforce that fact.
Now that we are in the midst of Spooky Season, y'all know it starts September 1st, I encourage you to give this one a go. It's wickedly entertaining!!
**Please note, I picked this up as part of Bookoplathon ((my favorite Readathon ever)) as a Poll Pick. This was the winner of a poll I ran on Twitter. I am so happy with it. Thank you to all on Twitter who voted!!