Her Dark Lies by J.T. Ellison
My rating: 3 of 5 stars
**3.5-stars**
From the start of their relationship, Claire Hunter, knows that by marrying Jack Compton, her life will change dramatically.
The Compton family is extremely rich and powerful; we're talking the top 1%. Claire is an up-and-coming artist with a studio in Nashville and not much else. She's new to their world and the circle of predators that comes with it.
The couple are set to wed at the Compton family's luxury villa on Isle Isolde on the coast of Italy. It is planned to be an intimate occasion, with just family and a few very close friends.
The night prior to departing for Italy, the couple surprises an intruder in their home. It doesn't end well and Claire is rattled by the whole incident. It's not setting a good tone for her wedding weekend.
Even after arriving in Italy, her nerves are still rattled. The property is intimidating and Claire feels unsettled from the start.
As she begins to meet Jack's family and the property's many servants, she slowly starts to let her guard down. It's clear they all love Jack very much and want him to be happy. That's how it appears anyway.
It doesn't take long before odd things begin happening; scary things. To Claire it seems that someone is trying to sabotage her and their nuptials, but who?
Terribly inclement weather sweeps in, adding more fuel to the fire. Everything has to be rearranged; the villa is in chaos. Then the bodies start dropping.
Her Dark Lies is an over-the-top, locked room Mystery, with more twists and turns than a roller coaster. You better grab your Dramamine before you go on this ride!
The author made some interesting choices in deciding what perspectives to follow; you actually get the perspective of the antagonist. I wasn't crazy about this, as to me, it felt like it took all of the suspense out of it.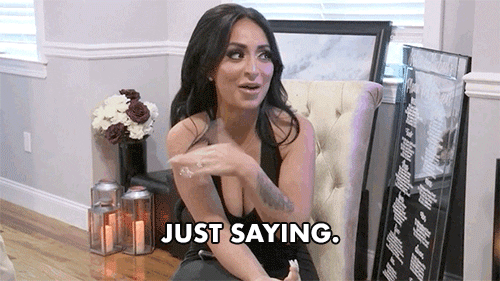 I liked the setting, but could have done with even more of the lore and history of Isle Isolde. We did get a few glimpses into the past of the Villa and there were a lot of skeletons in those closets.
While this is a good story, I was hoping for just a little more atmosphere and suspense. Technically, it has everything that makes up a good Thriller, but somehow it still felt a little anticlimactic for me.
With all of this being said, I know a ton of Readers are going to love the fast-paced drama of this novel. Just because it wasn't the perfect book for me, doesn't mean I didn't enjoy it. I did and most likely, you will too!
Thank you so much to the publisher, MIRA, for providing me with a copy to read and review. I appreciate the opportunity to provide my opinion.