Happy September fellow bookworms! My favorite month of the year and the start to the best reading season. I want all the spooky, mysterious and thrilling things from now through January. My most recent completed book, Dark Matter, brought all of those feelings and more!
Every Labor Day weekend I travel from my island home of Nantucket to the beautiful State of Maine (where I am originally from) for a weekend full of family & friends at a cabin in the mountains. This is always a fun occasion, but man, getting there can be a real bitch. It starts and ends for me with a 2-hour, 15-minute ferry ride in my car to the mainland and then…the drive. As many of you know, and have probably experienced, Labor Day weekend is one of the busiest travel weekends in the United States. Getting off the Cape and through Boston/New Hampshire/Southern Maine can be challenging and LONG!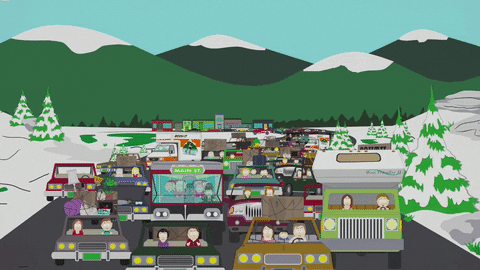 Needless to say, I take great pains to select just the right audiobook for every trip I take up there. This year – I hit the jackpot! My selection was Dark Matter by Blake Crouch. This is an adult science-fiction novel that I had heard nothing but good things about, however, I essentially knew nothing about the plot. Nothing. It's one of those books where people don't want to spoil anything for anyone so all you are really told is that it is excellent!
Blake Crouch is a bestselling author who also penned The Wayward Pines trilogy which was adapted into a well-received television series on FOX starring Matt Dillon. I watched it, I loved it but never read the books although I own the entire trilogy (story of my life).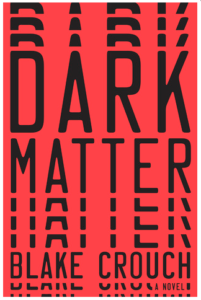 Dark Matter follows scientist turned Professor, Jason Dessen, as he struggles with the after effects of the strangest night of his life. After a couple of drinks at his local watering hole, he is kidnapped and assaulted, when he wakes nothing is as it should be. This book started off with an absolute bang – there really isn't much build up to the main plot and the action. The narrator for the audiobook, Jon Lindstrom, had the perfect voice for this story and it was easy to focus on his storytelling even whilst navigating traffic.
My road trip was essentially a 5-hour drive each way and I was able to complete the book in that time period. It was so exciting and confusing (in a good way) that it easily kept me awake and engaged the entire trip. One little thing I will reveal on the plot (stop reading if you want no hints) is that it revolves around a multiverse trope which is on of my all-time favorite sci-fi tropes! I was so stoked and once I discovered that was this story, I was even more sold than before. I felt it was handled so well as far as the science is concerned and in a very unique fashion. Crouch is an excellent writer and I definitely plan to read many more of his books now.
Dark Matter made my trip bearable. I got where I need to go and crushed a great book in the interim. Win, win all around. What has been your favorite audiobook for a road trip? I am always looking for more audiobook recommendations. To me, the narrator can make or break a story. Even if a book that you may enjoy if you were the person reading it, has a terrible narrator, it can completely ruin the story. I would definitely listen to more books narrated by Jon Lindstrom! Who have been some of your favorite narrators? I want to know! Leave a comment here or contact me through my contact me links to the right >>>
Cheers & Thanks for Reading!
xo