Good day, bookworms! I am finally settling in after traveling over this past holiday weekend. I am happy to report that I had a very successful ARC August and ended up completing 17-books total for the month. 14 of these books were ARCs (Advanced Readers Copies) provided to me by the various publishers in exchange for honest reviews.
As always, I appreciate these copies being sent to me and try to keep as up-to-date as I can with my review copies. Truth be told, however, I frequently fail miserably.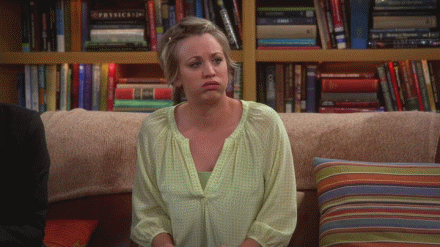 In fact, that is sort of the whole point behind 'ARC August'. It is a time when individuals within the book community focus as much energy as they can on their ARCs. Playing catch-up or reading ahead for books they know they need to get too. Previously, the most ARC copies I have ever read in a month was 7, so I was actually able to double that best. Going into the month, my goal was 10, so I even went above that.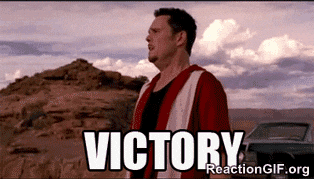 Without further ado, let's get into the list of books that I completed this August, as well as my star rating. If the book is an ARC received from a publisher, there will be an asterisk (*) beside the title. This is in completion order:
You'd Be Mine* by Erin Hahn (YA Contemporary), 4-stars
The Escape Room* by Megan Goldin (Adult Thriller), 5-stars
The Chain* by Adrian McKinty (Adult Thriller), 4-stars
Finder* by Suzanne Palmer (Adult Sci-Fi), 4-stars
The Wedding Party* by Jasmine Guillory (Adult Romance), 4-stars
Priest of Lies (War for the Rose Throne)* by Peter McLean (Grimdark Fantasy), 4.5-stars
Nyxia Uprising (Nyxia Triad #3)* by Scott Reintgen (YA Sci-Fi), 5-stars
Dark Shores* by Danielle L. Jensen (YA Fantasy), 4-stars
The Last Hope (The Raging Ones #2)* by Krista & Becca Ritchie (YA Sci-Fi), 4.5-stars
We Were Killers Once (Brigid Quinn #4)* by Becky Masterman (Adult Mystery), 3.5-stars
Daughter of the Pirate King by Tricia Levenseller (YA Fantasy), 3.5-stars
Ration* by Cody Luff (Adult Dystopian), 4-stars
Song of Susannah (Dark Tower #6) by Stephen King (Epic Fantasy), 5-stars
House of Salt & Sorrows* by Erin A. Craig (YA Horror/Fantasy), 5-stars
The Perfect Girlfriend* by Karen Hamilton (Adult Thriller), 2-stars
The Perfect Son* by Lauren North (Adult Thriller), 3-stars
Pasta Mortem (Supper Club Mystery #7) by Ellery Adams (Cozy Mystery), 3.5-stars
Obviously, my least favorite read of the month was The Perfect Girlfriend. As far as a favorite, I would have to go with House of Salt & Sorrows. I was surprised and impressed with it. I expected an average YA Fantasy Retelling but it got so much darker than I anticipated; I loved it! Highly recommend to readers who enjoy a seaside atmosphere with all the gothic feels. I can't wait to see what Craig writes next!
How did you August reading go? Did you participate in ARC August? What was your least or favorite read of the month? I want to know! Leave a comment below or contact me through any of my social media links.
Until we meet again, my friends,
Cheers & Happy Reading!