Hey bookworms! Another month come and gone.
April was a strange month for me. It felt like I barely read at all but somehow, I still ended up completing 12-books; the last of which I finished up last night. This brings me to 61-books for the year!
In other news, I actually just got back from Nashville. I had a Girls Weekend there with some friends. What a blast! We ran in a road race but it was also the NFL Draft so a lot was going on. I highly recommend it if you have never been. Fantastic music all the time!
But y'all don't care about that. Let's get into the books I completed this month:
Part of Your World: A Twisted Tale

by Liz Braswell – YA Fantasy Retelling of The Little Mermaid, 2.5-stars.

The Silent Patient

by Alex Michaelides – Adult Psychological Thriller, absolutely fantastic, great reveals, easily 5-stars.

We Set The Dark On Fire

by Tehlor Kay Mejia – YA Dystopian with a great LatinX setting and characters, definitely will be picking up the sequel, 4-stars.

In Another Life: A Novel

by C.C. Hunter – YA Contemporary with two kids that were either adopted or part of the foster care system, a bit of a mystery as well, 3.5-stars.

Down Among the Sticks and Bones (Wayward Children #2)

by Seanan McGuire – YA Fantasy, prequel to Every Heart a Doorway, wonderfully rich and dark setting, 5-stars.
Wicked Saints by Emily A. Duncan – YA Fantasy debut, amazing world, absolutely loved this, cannot wait for the next book, 5-stars.

Ivon 

by Michael Aylwin – Adult Dystopian where society is divided up based on individual's propensity for sport, highly unique, 4-stars.

Shadow of the Fox

by Julie Kagawa – Japanese-inspired YA Fantasy, my favorite YA book of the month, bloody fantastic, 5-stars.

The Lies We Told

by Camilla Way – Adult Psychological Thriller that I received as an ARC last year and am now kicking myself for not picking up sooner, 5-stars.

The Vanishing Stair (Truly Devious #2)

by Maureen Johnson – YA Mystery, one of my preorders for earlier this year, really enjoyed the continuation of the mystery, 4-stars.

Second Lives

by P.D. Cacek – Adult Horror, although I would consider it more speculative fiction, very well written, different than anything I have ever read, 4-stars.

The Dark Game

by Jonathan Janz – Adult Horror, not my favorite from him but a pretty fun story, 3.5-stars.

Blood & Sand

by C.V. Wyk – YA Historical Fiction Retelling of the legend of Spartacus, gender-flipped, surprise of the month, super under-hyped, 4-stars.
If you are interested in finding out more about any of these books, click on the covers above! My favorite YA books for the month were Shadow of the Fox and Wicked Saints. Now I need to wait for the second books in both of those series. The wait begins…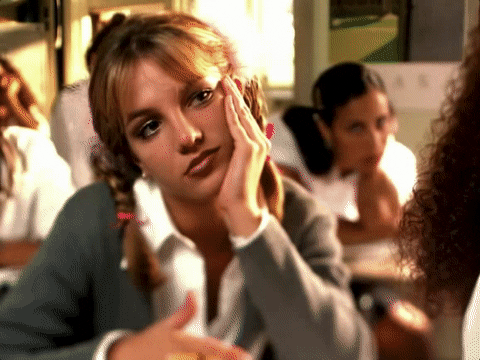 My favorite Adult books for the month were definitely The Silent Patient and The Lies We Told. Both very solid psychological thrillers. My most disappointing read of the month was hands down Part of Your World. (SMH)
For my monthly TBR challenge, I didn't do great. I think this is the first time this year that I didn't complete two of the challenges. I completed the following: read a new release from 2018, read a new release from the current month, read a sequel. The challenges I failed to complete were: read a new release from next month (ARC) and my TBR Jar pick. I am in the middle of a May release right now, King of Fools, that I was hoping to complete in time but with my Nashville trip, I just couldn't pull it together. I am hoping to complete all five of my challenges this month!
What were your favorite reads of April? What was your most disappointing book? Are you participating in any readalongs/readathons in May? I want to know! Leave a comment below or contact me through any of my social media links!
Cheers & Happy May!