Happy Saturday my bookish friends!  Earlier today I was watching a few different booktubers and it is definitely the time of year for wrap-ups!  While I was thinking back over the books I have read this year (73 books in all, if you're interested in that sort of thing), I tried to pull together my top 5 to 10 books. This is a much harder task to do than one would think.  I haven't decided what exactly those will be for now so decided to write a little bit today about an author, new to me, that I discovered in 2017.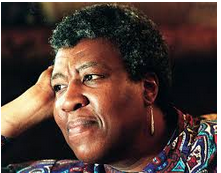 Octavia E. Butler (1947 – 2006) is a phenomenal American science-fiction writer who I certainly wish I would have discovered earlier in life.  Her writing is intelligent, heartfelt and oddly prescient of today's political climate, e.g. The Earthseed Series, (please look this up on Goodreads if you haven't heard of it).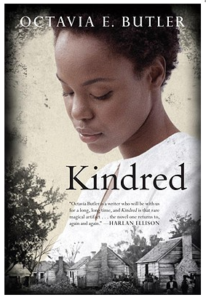 Kindred, originally published in 1979 was the first Butler book I read and I am very glad I started with that one.  In fact, I feel that is a good starting point to anyone new to her writings. I'm not sure I can properly convey in words how much I enjoyed this book. First person slave narrative portrayed by a person not of that time, seeing that time with fresh eyes; a true examination of American history. Categorized as a science fiction novel, the only sci-fi element really was the time travel that allowed Dana, our protagonist, to travel back through time to antebellum Maryland. It was seamless and simple and worked very well with the story. I was moved to the point of tears in the last portion of the book and my brain was still running in circles hours after finishing it. I loved everything about this book. It didn't shy away from harsh topics: rape, slavery, race relations – I found it real and meaningful. I would recommend this book to anyone, everyone – get your copy today!!