Hi bookworms! Even though there is technically still over 12-hours left in July, I wanted to get something memorialized for my July wrap-up since I will have a separate Medieval-A-Thon wrap-up tomorrow.
I am 42-pages away from finishing Lost Boy by Christina Henry which I will complete tonight. So, with that included, I read 14-books in the month of July which also happens to the be the exact same number that I read in June. I am quite happy with that number!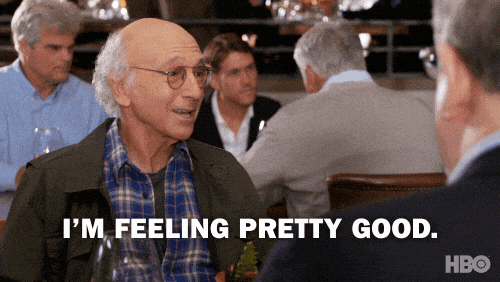 Side Note: Anyone else love Larry David and miss Curb Your Enthusiasm with every fiber of your being? Just me?

Back to the wrap-up ((sorry for the side-bar)):
Since I have reviewed the majority of these books on this blog, which you can find by clicking on 'July' over to the right, I am just going to give a numbered list here with my star rating. Overall, I had a great month. I read five 5-star books, four 4.5-star books, two 4-star books and two 3.5-star books. Any month where you have only 3.5-stars and above, as far as ratings go, is pretty solid.
At this point, I am fairly positive that Lost Boy will end up with a 4-star but depending how it finishes, it could actually be a 4.5. I will let you know that in my Medieval-A-Thon wrap-up.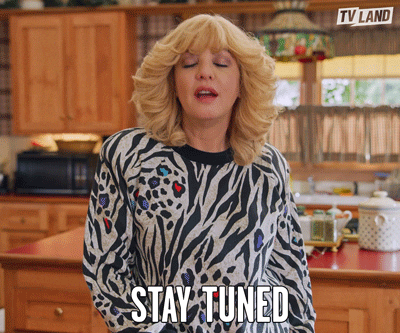 So, without further ado, here are the books I have completed so far in July 2019:
The Girl in Red by Christina Henry (ARC),   3.5-stars
Wild and Crooked by Leah Thomas (ARC),   4.5-stars (cerebral palsy & LGBTQIA+ rep)
Illuminae by Jay Kristoff and Amie Kaufman,   5-stars
Daisy Jones & the Six by Taylor Jenkins Reid (audiobook),   5-stars
Those People by Louise Candlish (ARC),   4-stars
The Last Magician by Lisa Maxwell (Books with Friends Book Club) (audiobook),   3.5-stars
Soul of the Sword (Shadow of the Fox 2) by Julie Kagawa (ARC),   5-stars
Lock Every Door by Riley Sager (ARC),   5-stars
Roar by Cora Carmack (Page Turners Book Club) (audiobook),   4.5-stars
A Stranger on the Beach by Michele Campbell (ARC),   4.5-stars
The Wicked King by Holly Black (audiobook),   5-stars
Gods of Jade and Shadow by Silvia Moreno-Garcia (ARC),   4-stars
Lethal White (Cormoran Strike 4) by Robert Galbraith (aka JK Rowling) (audiobook),   4.5-stars
Some other random stats would be that six of these are YA and seven are Adult; seven of these are ARCs (Advanced Reader Copies) provided to me by the publishers in exchange for honest reviews, and four of these I listened to part or the entire story via audiobook.
As far as my monthly TBR challenge prompts go, I completed three of the four (I did not make TBR Jar selections this month in lieu of participating in two book club selections, hence why there is only four instead of the five originally set forth in January).
The one I did not complete was my 'Read a New Release for Next Month'. I did not read any August 2019 releases this month. I am so behind on my ARCs but we'll get to that in a later post.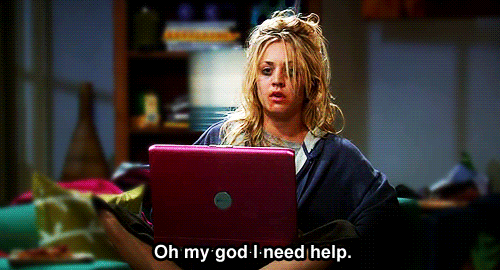 I did complete the following:
Read a New Release from 2019: Lethal White by Robert Galbraith (650-pages BTW)
Read a New Release from Current Month: Lock Every Door by Riley Sager
Read a Sequel: Soul of the Sword (Shadow of the Fox #2) by Julie Kagawa
Although I do have multiple books that would fit some of these challenges, I only count the one that completed the challenge first. I think for August I will be able to complete all four of my challenges (also not selecting TBR Jar picks again) as I really want to read a couple of September releases I already have my hands on.
How did your July reading go? Did you participate in any readathons or book clubs? What was your favorite book of the month? What did you like the least? Are there any July 2019 releases I need to get my hands on?
I want to know. Leave a comment here and contact me through any of my social media links!
Cheers & Happy Reading~