The Dark Game by Jonathan Janz
My rating: 3 of 5 stars
**3.5-stars**
This is the story…
…of 10 writers…
…picked to live in a mansion…
…and compete against each other…
…for one prize.
Find out what happens when people stop being polite…
…and start getting KILLED.
This was a fun little read!
I could definitely picture this as a movie and I actually think it may have worked better for me in that format.
As you may know from reading the synopsis for the book, 10 writers are selected to attend a summer-long writing retreat at a private estate property. Their host, Roderick Wells, is a renowned author himself who is eccentric and creepy AF.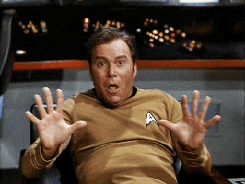 We meet the 10 writers fairly rapidly at the beginning of the book and for me, I had a hard time distinguishing between some of the characters throughout; particularly the male characters.
We learn a bit about each of their pasts with particular focus on the personal demons haunting them. Some of these past reflections were definitely cringe-worthy. Something about the estate brings these pasts back to life to each character in vivid detail and with often horrific consequences.
The gruesome scenes were definitely that and well done in my opinion.
But again, I just had a hard time keeping track of the who and the what; it was a lot to take in.
The general story line was interesting AF. I loved the premise. I wanted a bit more from the atmosphere. I think it was so large in scope, as far as the estate and its grounds went, that it lost a bit in translation.
This is my second Janz novel and I would say I enjoyed my first, The Nightmare Girl more. This being said, I will absolutely continue to read his works.
If the premise of this one sounds interesting to you at all, pick it up! I would be interested to hear what other readers think of this one.
Thank you so much to the publisher, Flame Tree Press, for providing me with a copy to read and review. I always appreciate the opportunity!