The Devouring Gray by Christine Lynn Herman
My rating: 3 of 5 stars
**3.5-stars**

Sawkill Girls meets Strange Grace…

BRANCHES, STONES, DAGGERS, BONES…
Welcome to Four Paths, New York, are words Violet Saunders could have done without. Riddled with grief after the loss of her sister, Rosie, Violet is forced to move to Four Paths at the start of her senior year. Not great.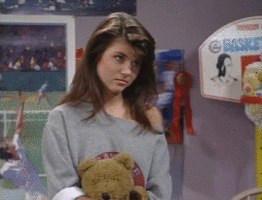 It quickly becomes clear that Violet's mom, Juniper, has a very strong connection to Four Paths. In fact, she is a member of one of the founding families. The founders are treated like royalty in town — quite literally worshipped as deities.
Why, you may ask?
Because they were the ones to capture the monster, trap it in the gray and continue to protect the townsfolk from it.
There are a lot of details that go into this story. The history of the town, the history of the founding families, the rituals, the powers, the secrets, the betrayals. It's a lot.
Basically, the monster trapped in 'the gray' is no longer as dormant as he used to be and teens that are each a part of one of the four founding families come together to fight back. There are familial and friendship dramas, secrets and investigations, love gone awry — all the stuff. It's in here.
At times, I felt like I should have been taking notes, which decreased my ability to relax into the story. Additionally, there were a lot of rapid perspective shifts that tended to knock me out of it as well. While the content was quite interesting, the flow seemed a little off for me.
It was definitely dark, which is one of my favorite things, and the characters and history of the town were compelling. I loved the ending. It gave me chills and I will definitely read the next book in the duology.
I even feel that I could reread this one. It may be easier the second time round as I have a better handle on what is going on.
For a debut, this is impressive and I hope a lot of readers pick it up!
Thank you so much to the publisher, Disney Book Group, for providing me with a copy to read and review. I appreciate the opportunity and look forward to hearing what other readers think of this one.