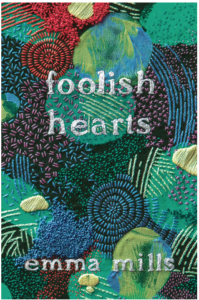 Publication Date: December 5, 2017
5-stars!!! Luxury. Affordable. Industry standard. (inside joke, read the book!)
I received Foolish Hearts in one of my OwlCrate subscription boxes and I am so glad that they brought this book to us. This is a YA-Contemporary, which isn't a genre that I would generally chose for myself, I tend to gravitate more towards YA-Fantasy or Science-Fiction. After completing Foolish Hearts however, I am all about the YA Contemporary and have been scooping them up left and right!
I was blown away by how smart, witty and downright hilarious the dialogue in this book was. The banter back and forth between the characters had me literally laughing out loud on multiple occasions. Our MC, Claudia, was such a good, sweet girl – not in a naive or annoying way but in a really good, goofy and endearing way. I found her to be absolutely relatable and loved her story arc of finding herself, releasing herself to be free to give and receive love….arghhhh, it was so good.
The relationships between so many of the side characters were amazing as well – the relationship between Gideon and his best friend – I loved that one – definitely a great male/male friendship; it played out so well. Also the relationship between Paige and Iris and eventually Claudia and Iris. The added bonus of having the story center around a high school production of A Midsummer Night's Dream was just icing on the delicious YA-Contemporary cake. I would give this book ten stars if I could and will probably read it again someday. In short, I loved it!